For whatever reason, I've been reading A LOT lately. Here are a few of my recent favorites: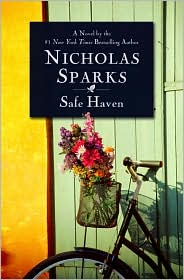 Safe Haven, by Nicholas Sparks-- Now, I can't say I'm Mr. Sparks' biggest fan, but this was a good read; exciting, albeit a bit heavy, with the happy ending that is uncommon in his work. 3/5
Commencement, by J. Courtney Sullivan-- I thought it was very interesting; definitely eye-opening in many ways, but much heavier than I thought it would be. All in all, it was a touching story of friendship, and I'd recommend it. Sally was, by far, by favorite character, as I could totally relate to her neat-freak tendencies. Just sayin'. 3.5/5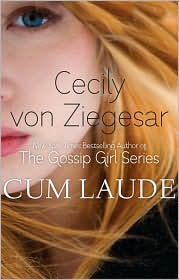 Cum Laude, by Cecily von Ziegesar-- The author of the bestselling Gossip Girl series strikes again, this time with a charming story about life on a small, private, liberal arts college campus in the fictional town of Home, Maine. It follows four freshman through their first semester of college, and I thought it was again, very interesting. A bit strange. Okay, very strange at times, but overall, pretty good. 4/5
And, I'm currently reading: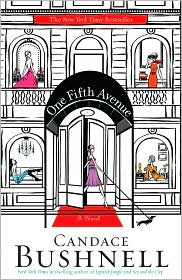 One Fifth Avenue, by Candace Bushnell-- It's good, so far, but I'll try to remember to follow-up and let you know how I like it when I'm done.
Also in my stack of books to read is: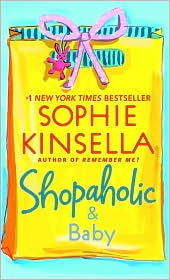 Shopaholic and Baby, by Sophie Kinsella-- LOVE LOVE LOVE this series. And this author. If you haven't read any of her stuff, you definitely should! It's perfect for poolside and laugh-out-loud funny.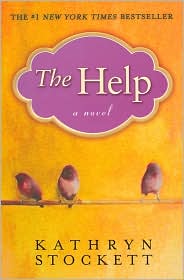 The Help, by Kathryn Stockett-- I know, I know, a little late to the game on this one, but I want to be able to do it justice! I'll probably get it to read over spring break, when I can concentrate and not be interrupted.
The Summer We Read Gatsby, by Danielle Ganek-- Read a review of this somewhere (can't remember now!), and have wanted to read it since!
What are you reading? Have you read any of these? If so, what did you think? Are there any other books I should definitely read?
-----------
Today, I'm going to see The King's Speech with AlPal and Na, and I'm so excited! I've been wanting to see it since the Academy Awards, so I hope it's as good as they say. Considering my obsession with British royalty, I'm sure I'll love it.
Have you seen it yet? What did you think?
Happy Saturday!