Do you watch Gossip Girl?
Gosh, I want to. I wish I'd hopped on the bandwagon when it first started because now I'm a gagillion episodes behind. I got the first two disks of the first season from Netflix this summer, and I was hooked. Just the set shots alone are enough to make you want to watch it. And Blair's headband collection? Um, swoon.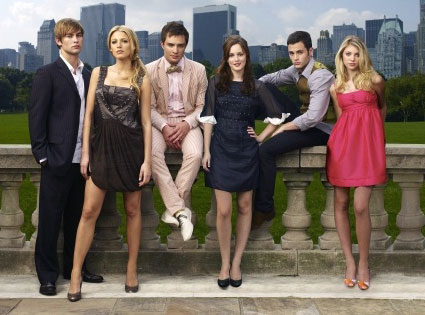 I'm thinking I want to rent the first two or three seasons on DVD to watch this weekend after my surgery.
Happy Wednesday! Only 17 days 'till Christmas!