Last day! I only have one test today; it's Chemistry and there's NO MULTIPLE CHOICE. Just 45 equations, conversions, etc. So I'm kinda freaking out.
Before this week, I didn't really realize that I needed essential #5, but now I know it's a definite must-have for when I have exams again in May and June.
Because of the way the exam week schedule is at my school, we only have a half-day on the day of the exam. Test #1 is from 8:45 - 10:35, then we have a break from 10:35 - 11:10 and test #2 is from 11:15 - 1:00. So there's no need for all the binders, folders and notebooks that I carry around with me on a regular basis.
I could empty out my L.L. Bean Deluxe Book Pack and take just the things I need in it, but that's really too big. The ideal solution?
A small tote bag or backpack.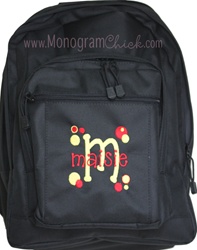 L.L. Bean Boat and Tote
bags are available in all sorts of classic colors and four sizes. Plus, they've been tested to hold up to 500 lbs... That's a lot of textbooks!
What do you use when you only have to carry around a couple things? I'd love to hear your suggestions!
xoxo,