Well, folks, it's that time of year again. Whether you love it or hate, the bitter cold season is here to stay... At least for a little while.
In this weather, staying warm and dry is not optional... Well, I suppose technically it is, but who wants to be cold and wet? Anyway, here are some of my favorite things to bundle up in when it's really cold.
I'm a firm believer that every closet needs a peacoat for everyday wear. I have a gray one, but navy and black work just as well. You want some sort of neutral that will match most everything in your closet.
J. Crew
's peacoats are legendary, but
Delia's
has some really cute ones as well.
However, if you're feeling a little adventurous (or you simply were born that way), try a toggle coat in a bold color! This red one is from Delia's.
For the [rare and wonderful] days when you only need a light fleece, there are several popular options.
The first is the
The North Face Denali Jacket
. Practically everyone I know has one of these and absolutely swears by it. I've borrowed them before, and I must admit that they're pretty darn warm. Perhaps in the future, I will find it necessary to invest in [a black] one, but for right now I'm okay.
Next is the
Patagonia Re-Tool Snap-T Pullover
... What a mouth-full. My friend Jewels has one of these in this gorgeous blue-green color and it's absolutely the softest, fuzziest, most wonderful thing ever. "It's like being wrapped in a permanent hug!" she says. I really like this gray color, but the cream and the purple are both pretty too.
For those cold, rainy days, a good raincoat is a must. I have
The North Face Venture Jacke
t that I layer over a sweatshirt or a fleece when it's chilly. This is absolutely the best raincoat ever. Period. No questions asked.
Also good for rainy days are duck boots. I love duck boots.
L. L. Bean
is a must for duck boots.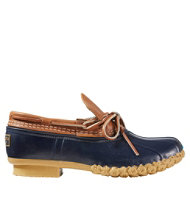 A good substitute for duck boots is wellies. L. L. Bean and Hunter make the best, but Target has some really adorable styles as well.
L. L. Bean
Hunter
Target
And, one last thing: a vest of some sort. Personally, I'm more of a fan of fleece vests than I am puffer vest, but it's all a matter of personal preference.
J. Crew
Patagonia
Either of these can be easily layered over a turtleneck or a hoodie, as shown
here
. (Yes, more Polyvore. What can I say? It's very addicting.)

What are your must-haves for this dreadful winter weather?


Look for a post about adorable cold-weather accessories tomorrow!
xoxo,